Sneak peek video inside Pink Hammer issue 3," Purpose" This book has over 70 pages of content, Pink is a fan favorite of Baker Comics.
Pink Hammer in 3D by the immortal Marcus Wayne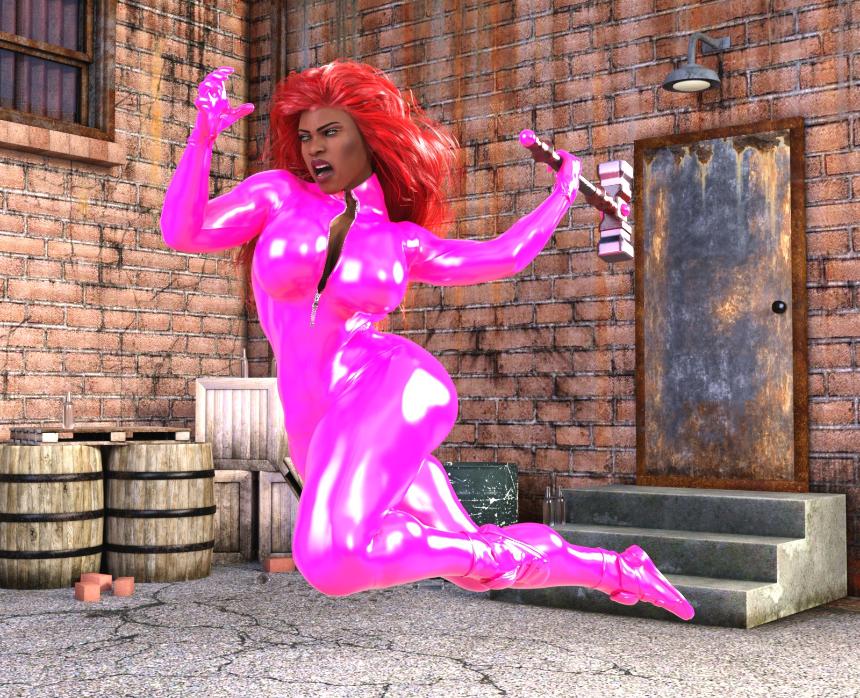 working in Clip Studio Paint Pro.
Pink Hammer has turned out to be a very popular character from Baker Comics, I have had more artists draw her in the last 6 months than I could've hoped for! A very Pleasant surprise to me was how well people took to her. Pink Hammer is a story that I created a while back and is One of the current projects I am involved in. She wields one of the most powerful weapons in the universe, but she does not know the full capability of it.... this story line will rock as she goes through discovery of her abilities.
Here are the links to some of my current publications: http://www.indyplanet.com/baker-comics
http://www.indyplanet.us/brands/bakercomics
http://www.indyplanet.us/brands/bakercomics
ART OF BAKER COMICS http://www.indyplanet.com/index.php?id=8717
WOLF VS. HIROMI, B Brothers Comics http://indyplanet.com/store/index.php?manufacturers_id=13564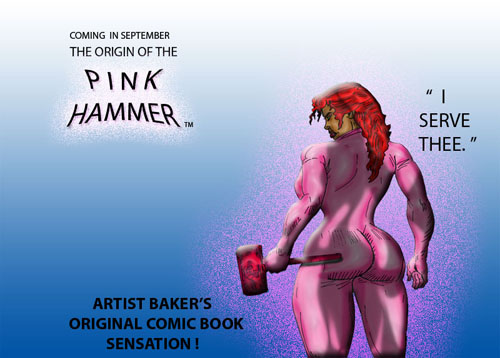 Here is a page from PINK HAMMER issue number one. This cover for PH issue No. 1 was drawn by Mr. Sean Harley.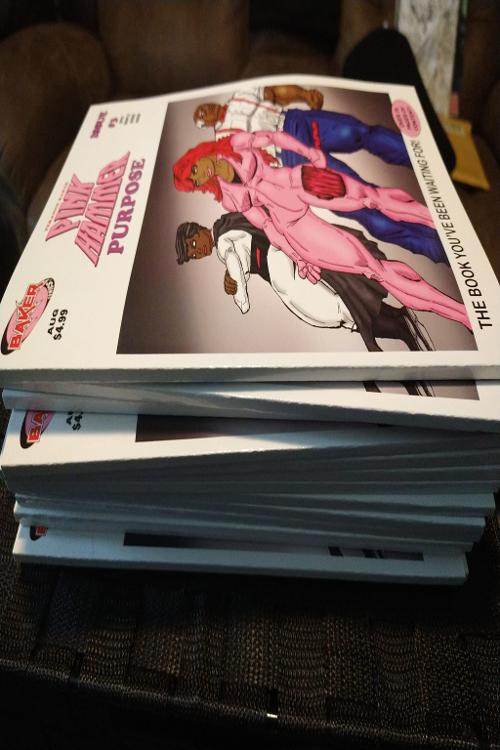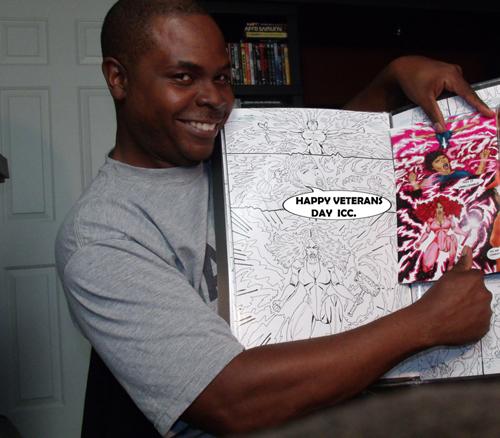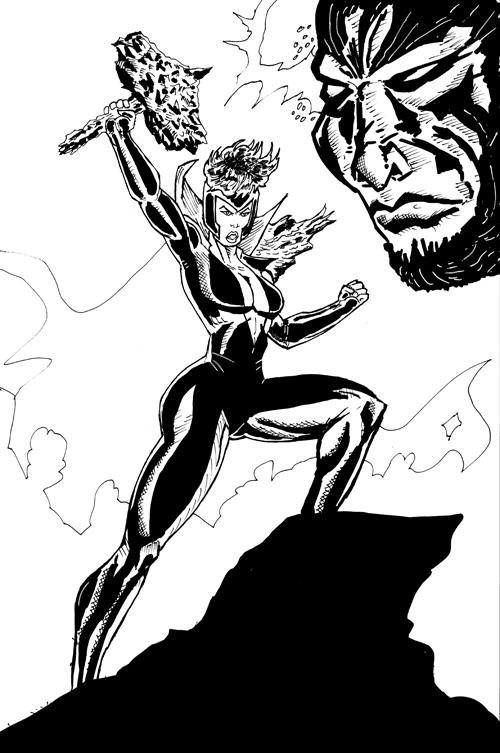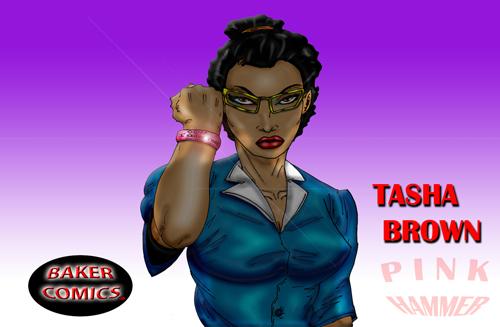 CCBB will focus on some of my other creations in the Baker Comics arena.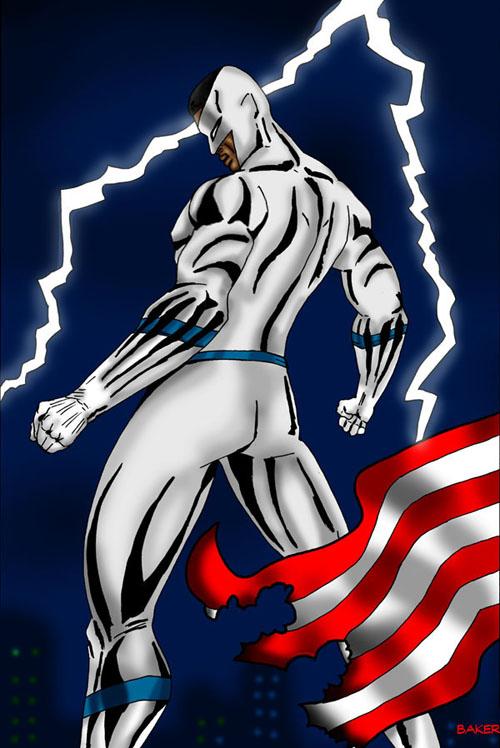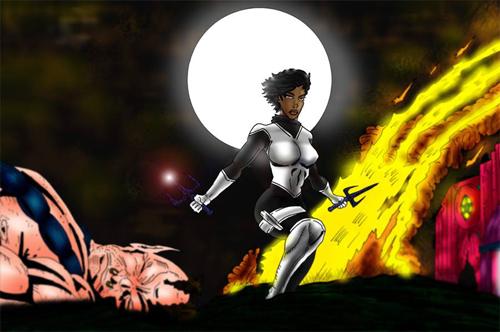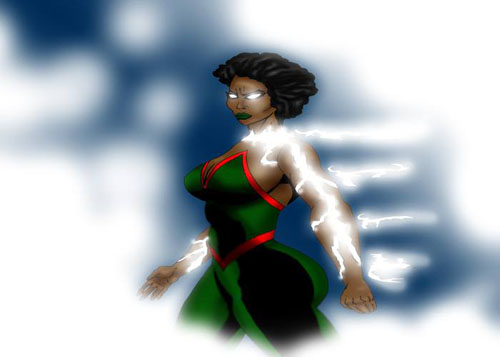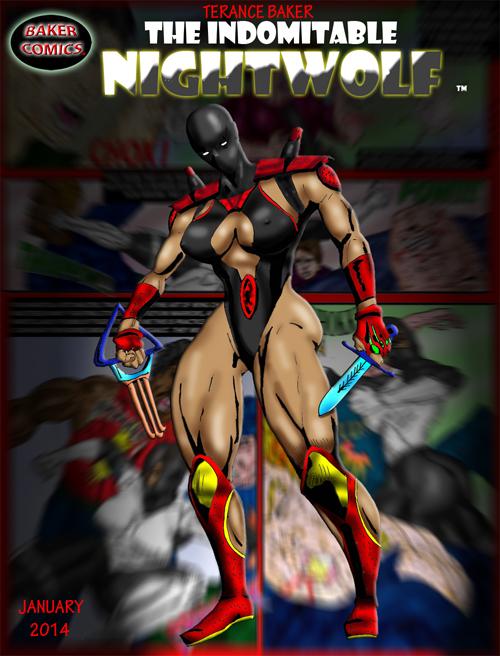 Baker COMICS HAS A TON OF CHARACTERS and they are coming out very soon in numerous publications, get ready!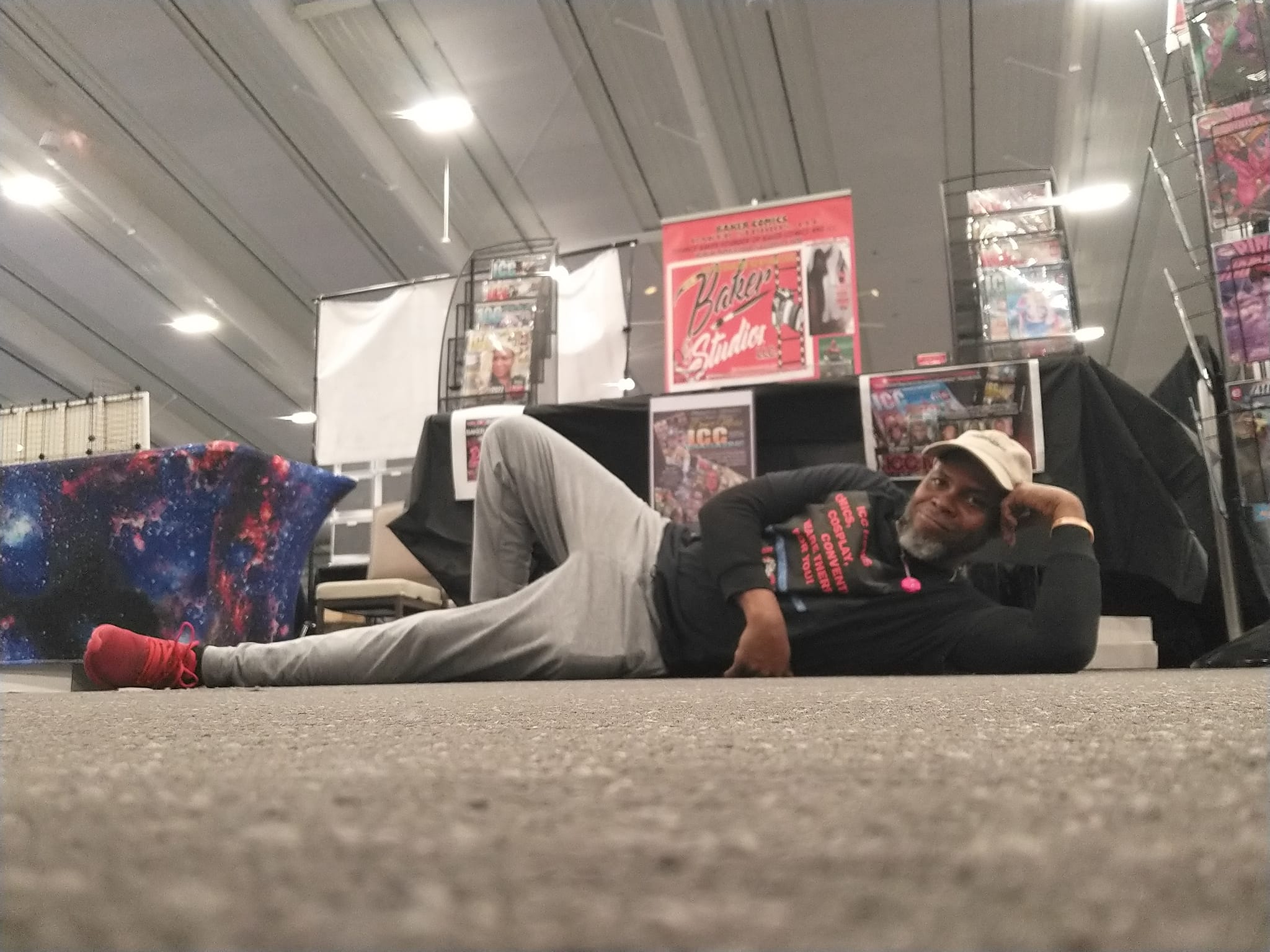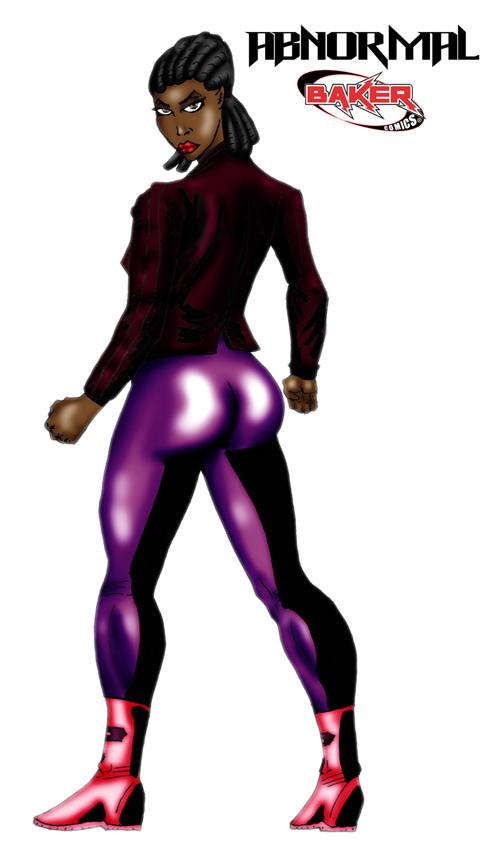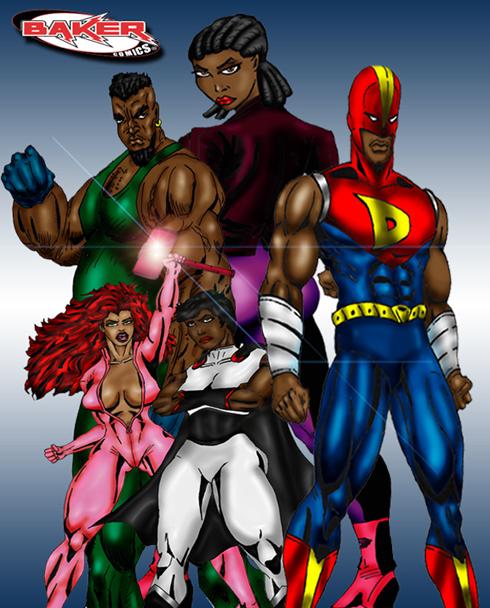 Through ICC I met Mr. Alex Fernandez, a film tv show creator director producer, Alex produces the TV Show/Web Series Body Jumpers. We have collaborated on numerous projects together and have thus spawned some comic books of the series, as well as enabled Ms. Parisse Daves to actually play Pink Hammer in a live version. I count my lucky stars that I have been a small part of a wonderful franchise in the Body Jumpers phenomena.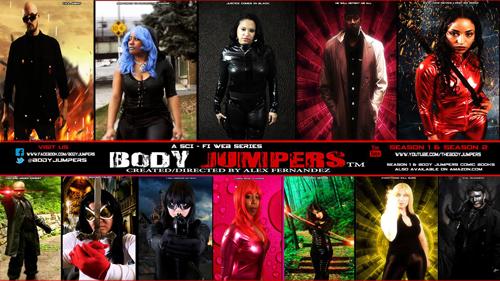 Actress Parisse Daves play PINK HAMMER on the TV SHOW Body Jumpers! She has done an amazing job!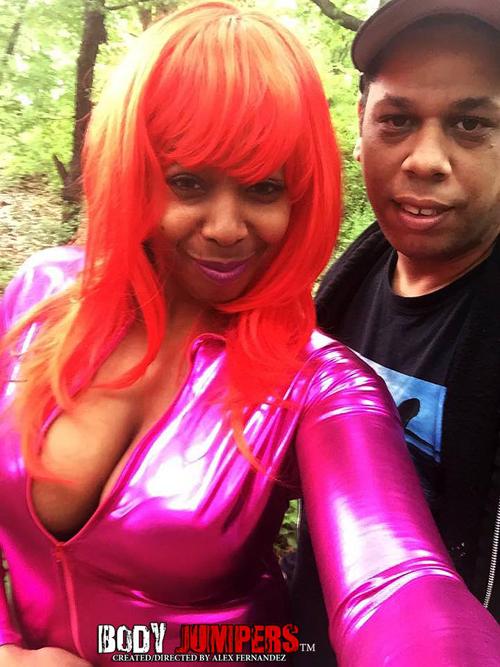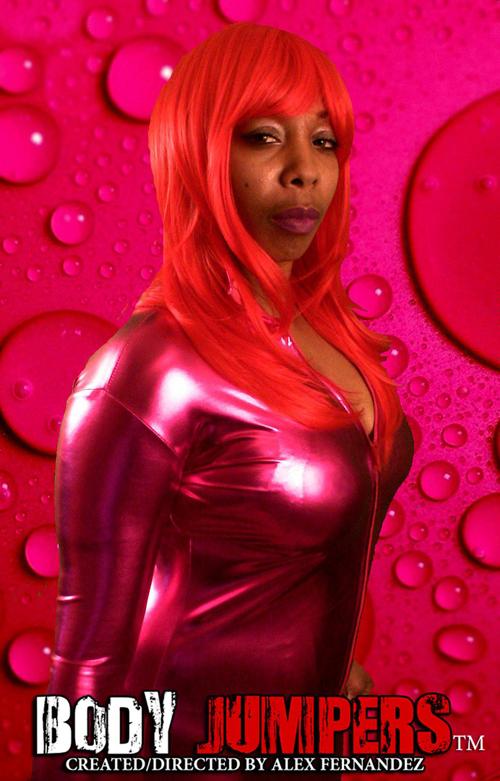 Ms. Daves will also be playing Pink Hammer corrupted by an EVIL FORCE called The Entity which wants to control the power of The Crimson Force.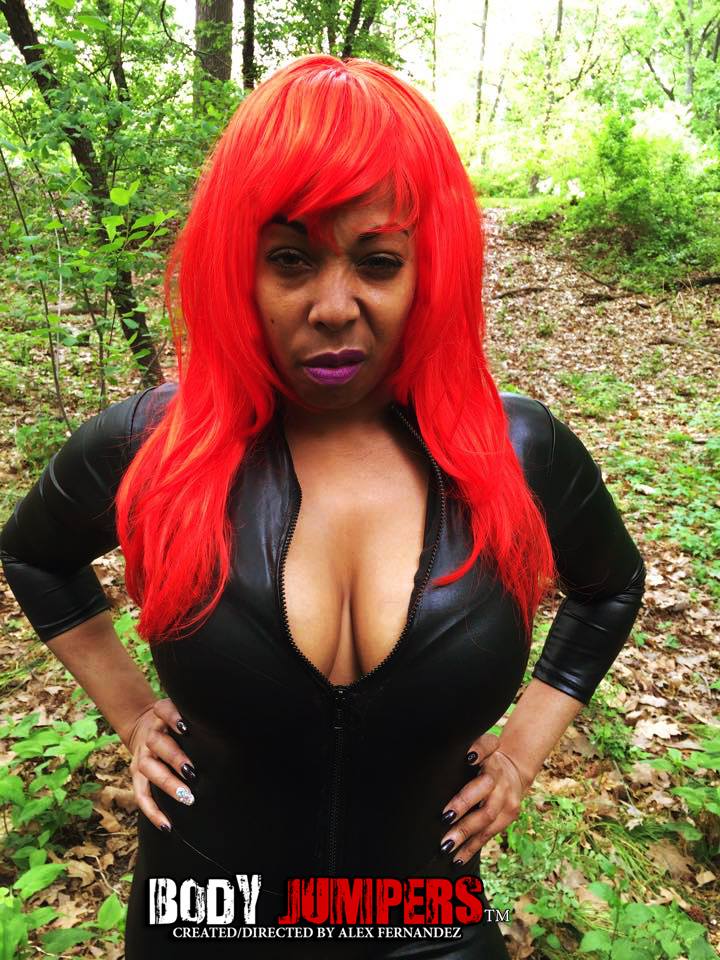 Ms Daves portrays The Journey of Tasha Brown in the Body Jumpers Series amazingly well in season 2! The Show has won numerous independent film awards and I am unspeakably delighted that a character I created gets to shine in a spotlight thanks to the efforts of Mr. & Mrs. Fernandez, and Ms. Daves.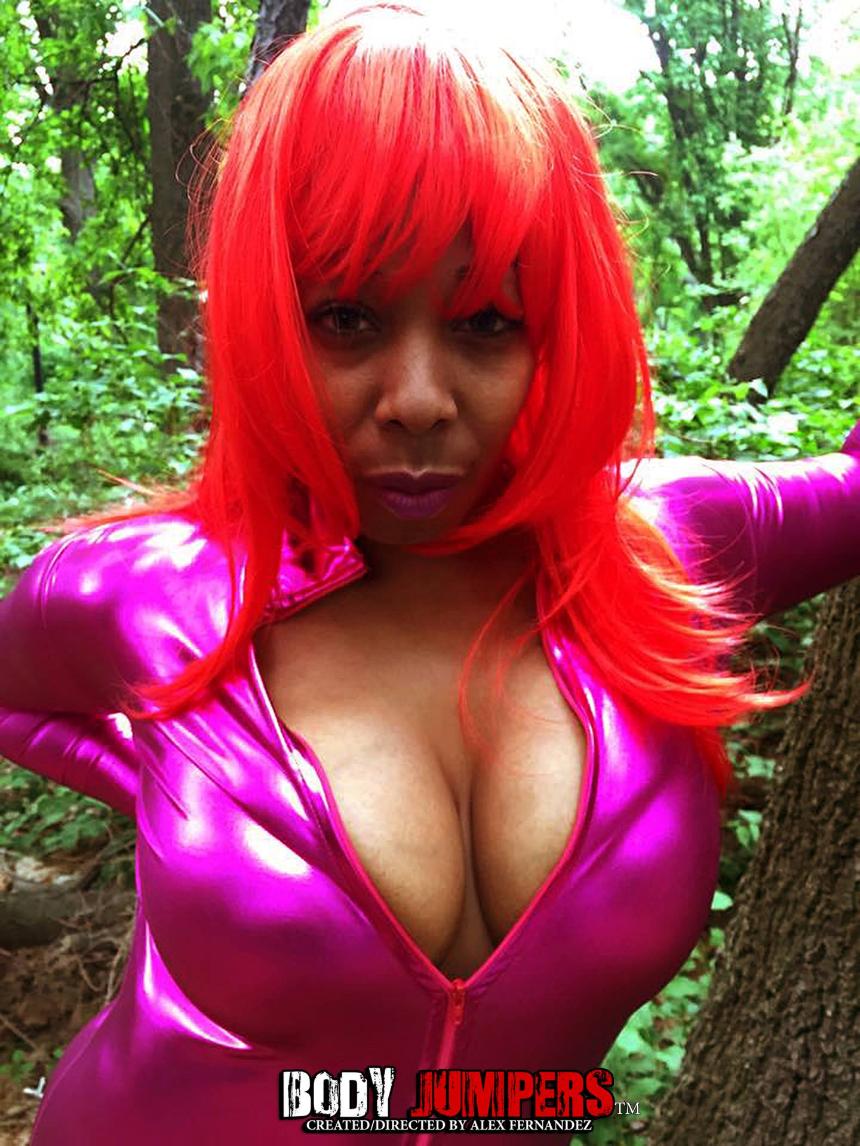 Alex Fernandez has also managed to incorporate Sean Harley's character Lucero into the series as well played by Miriam Cerpha.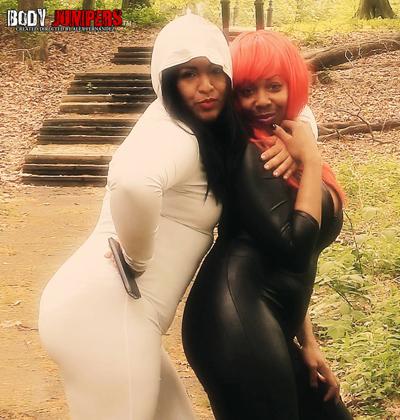 Below, Mr. R Marcos Taylor who played Suge Knight in Straight Outta Compton holds up on e of the Body Jumpers Books at a Fem Festival that he and Alex Attended together. I am so incredibly delighted that huge stars are viewing my work that no words can describe my greatfulness!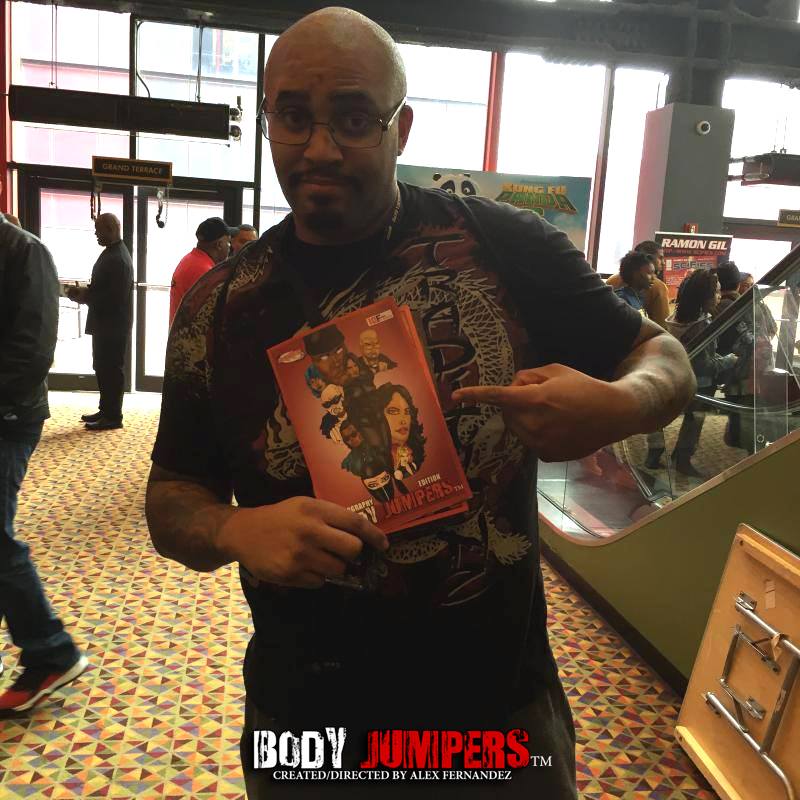 Here are a few of the characters that appear in The Body Jumpers Comic Book Series as drawn by me.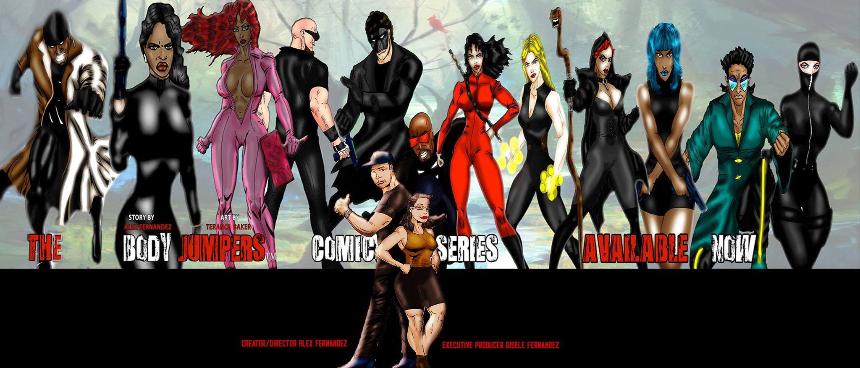 My Night-Wolf book has taken off pretty well also...here are some panels from Enter The Wolf.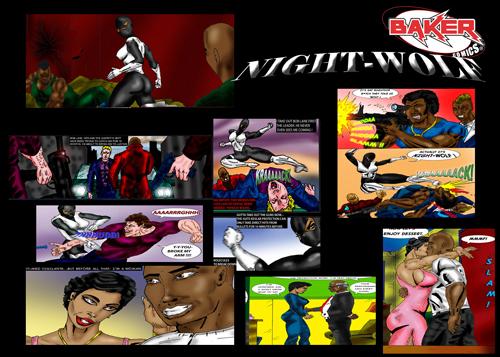 Captain Defender ( Ted Brown ) and Ultrad ( Lisa McWorth ). My leading couple in Baker comics, presently they are undergoing modern day boyfriend /girlfriend issues as they battle crime. Lisa received her powers accidently by a power cell duplicator beam at a huge battle back in the day. The beam struck Cap then her body duplicating his body metabolism into hers....and While they do love each other tremendously I wanted them to have normal relationship issues as well, that aspect will be touched on in my CCBB series...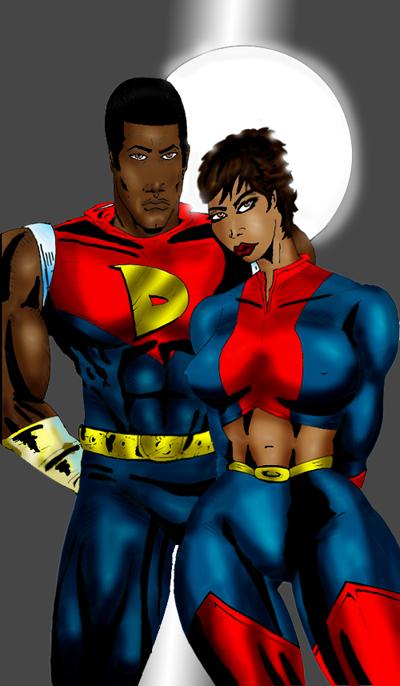 MISS MAGNIFICENT will be a surprise superstar in 2014 Baker comics series...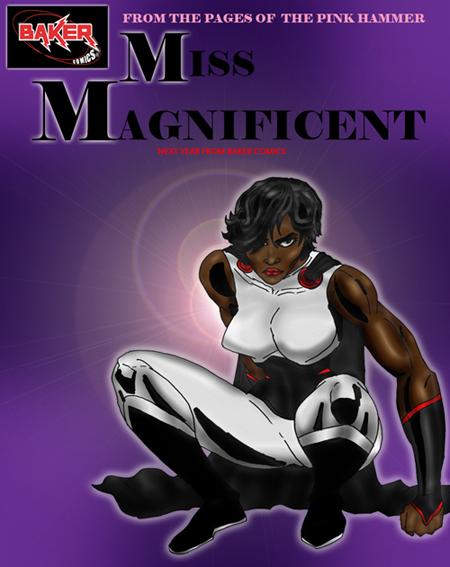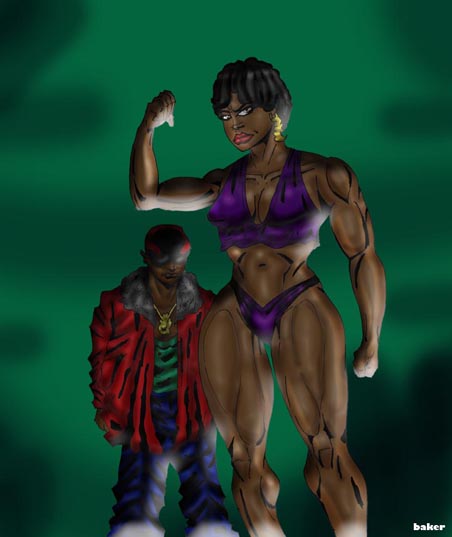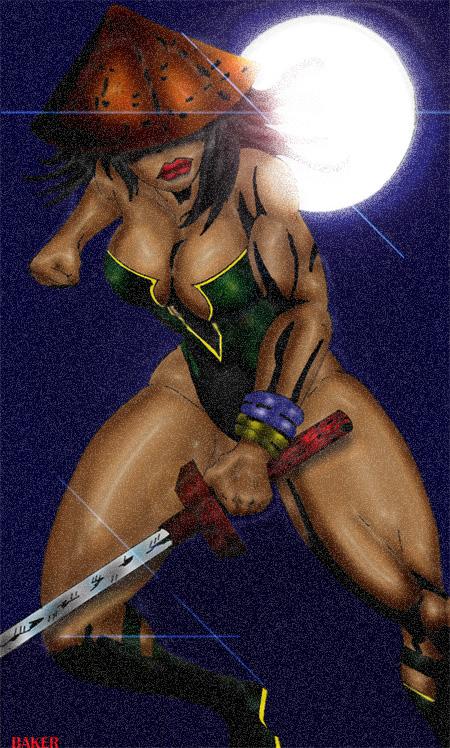 Zuluana.
6ft 2, 180lbs of all warrior !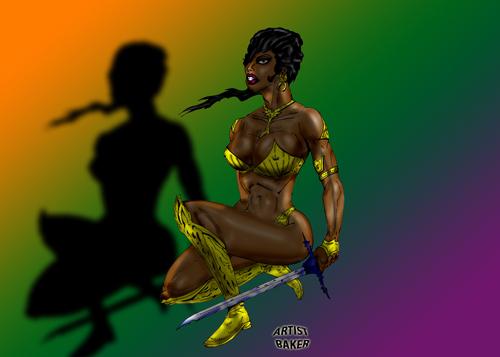 One of the mighty women warriors from my story THE OTHER PEOPLE. This tale centers around supreme beings from Afrrica awakened after a 1000 year sleep, and they are not happy. The story also is a focal point around the creation of the CHAMPIONS of Justice, which involves Pink Hammer being corrupted and turned temporarily into the DARK Hammer.
OCUS PACKAGE, A band of highly trained soldiers who are placed together to combat threats that are supernatural to society. While they must learn to get along with eachother first.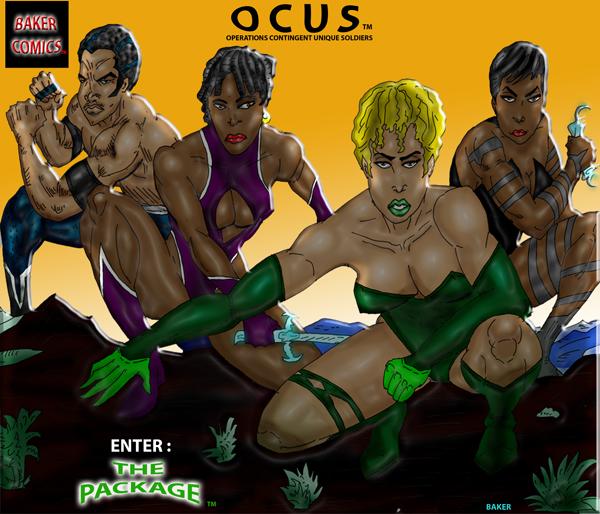 THIS first page will feature some recent artwork I have done. I am in the process of completing a couple of books for publication. My coloring software is just your basic Photoshop. Recently I have gotten into 3D art as well with Poser 2010, and will be displaying some of those pics also..
Pinks original hammer looked more like a sledgehammer, long and skinny, but I have since upgraded it to a more conducive as well as better looking weapon, the stem is shorter but the Bulkhead much larger than the first one. Suits her whole persona better....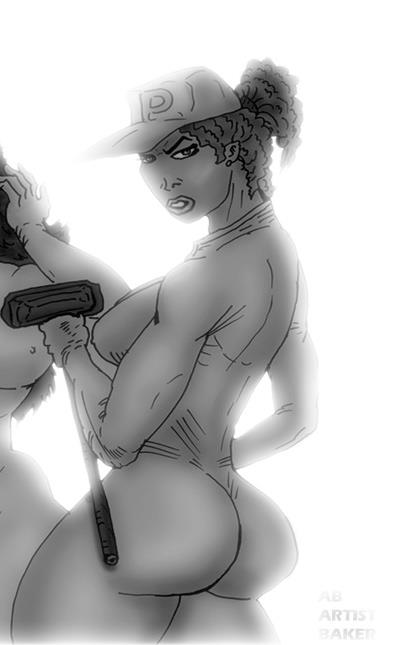 The Pink Hammer has evolved and in 2014 she will have a book in which her look is varied entitled PINK REMIX, B Brother Bethel actually helped with this costume design.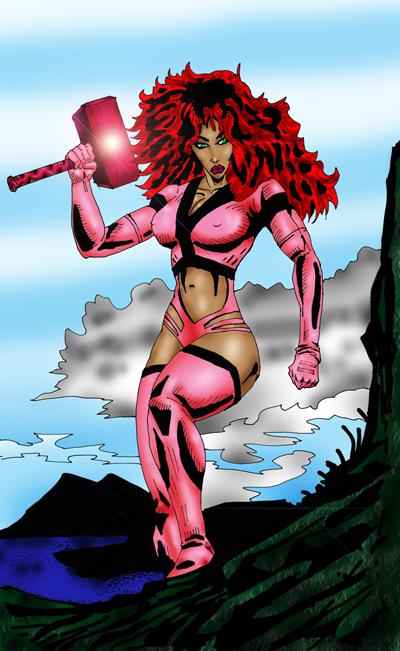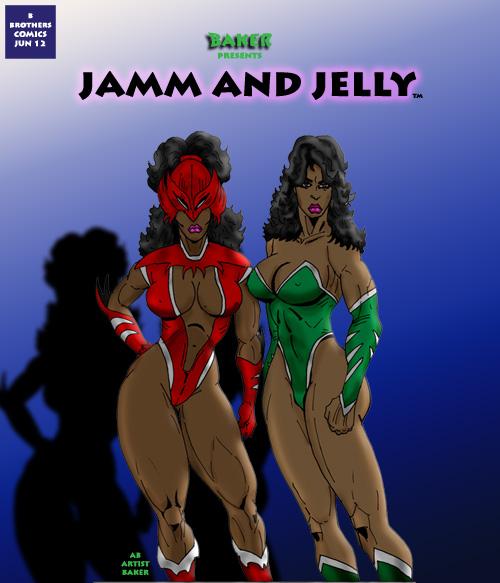 Jamm and Jelly, need I say more. But dont let the good looks fool you, these two gals are very formidible fighters.
Here is some work done in Poser 3D SOFTWARE, I started with Poser Debut, then upgraded to Poser Pro 2010 ! There is so much you can do with this software, and I am just now learning how to use it...but I like it !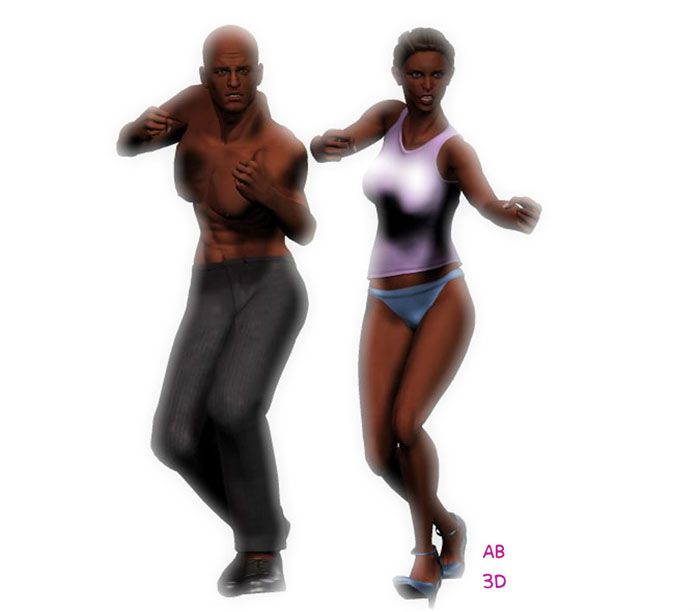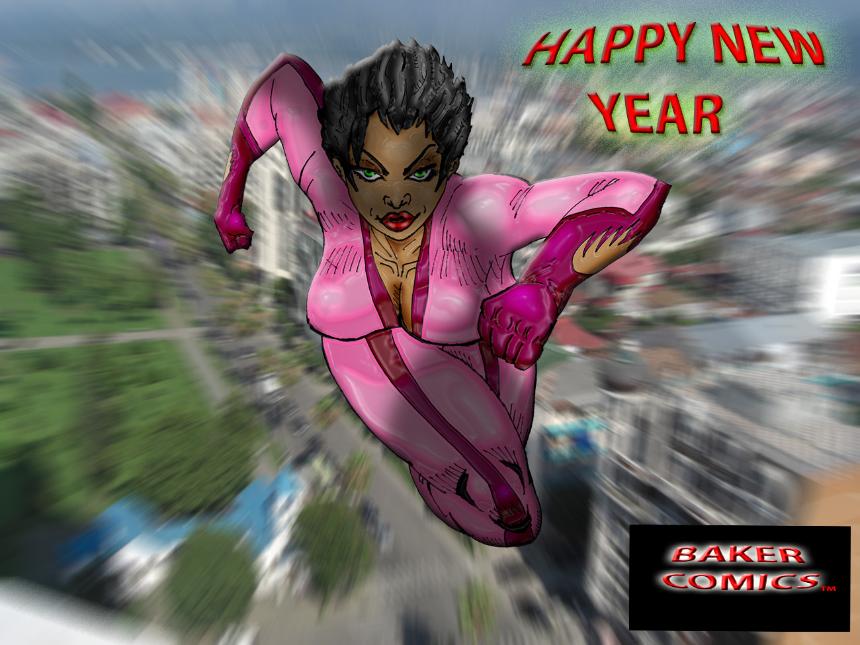 EAGLECLAW.
The gaurdian of the sacred grounds from THE OTHER PEOPLE storyline.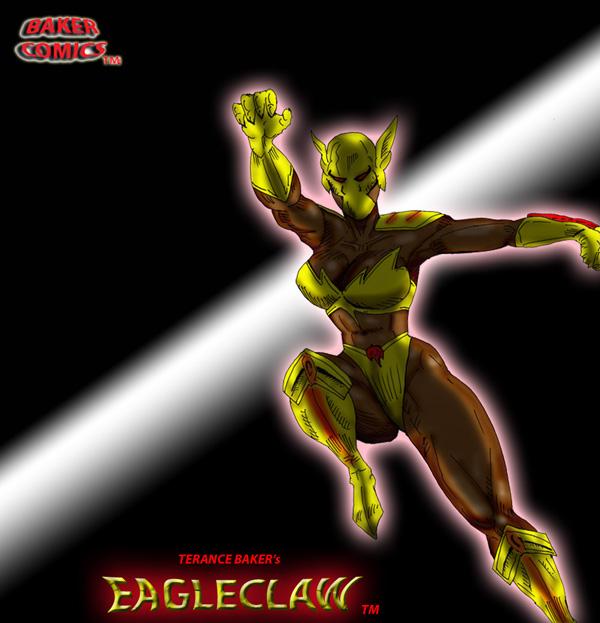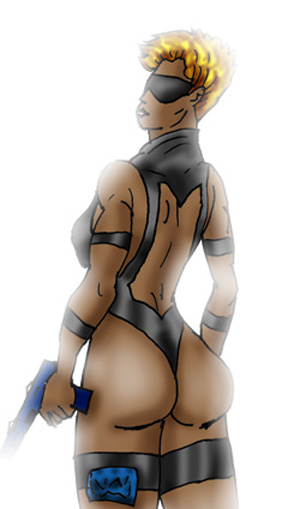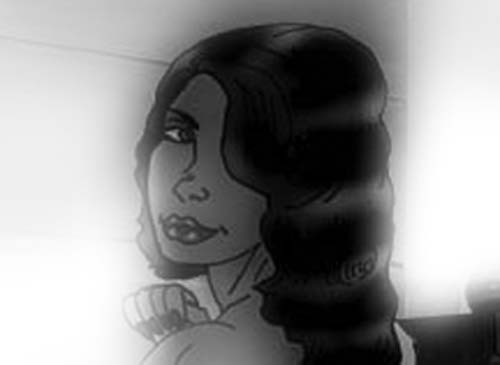 Yep, I'm actually making a comicbook ( below ) with that title. It has a very good storyline..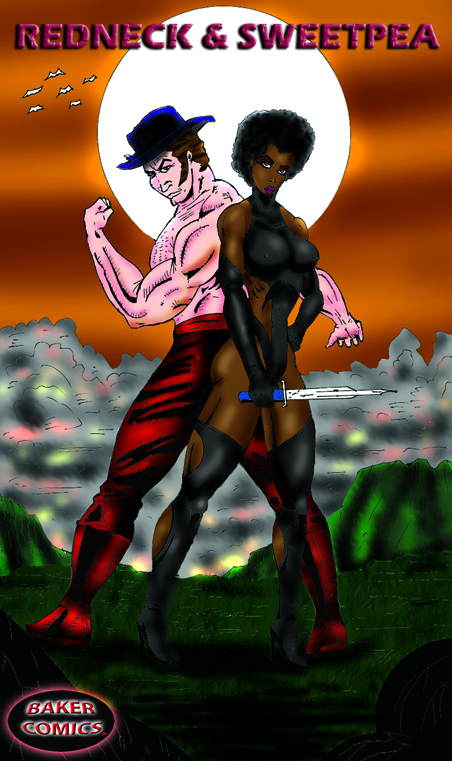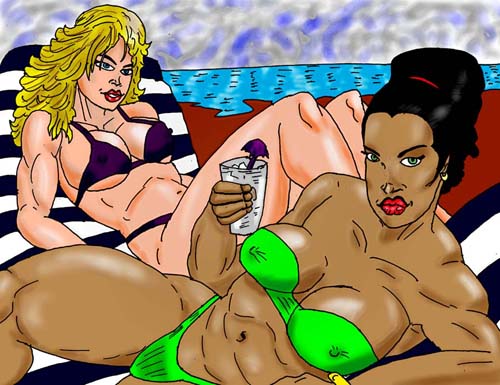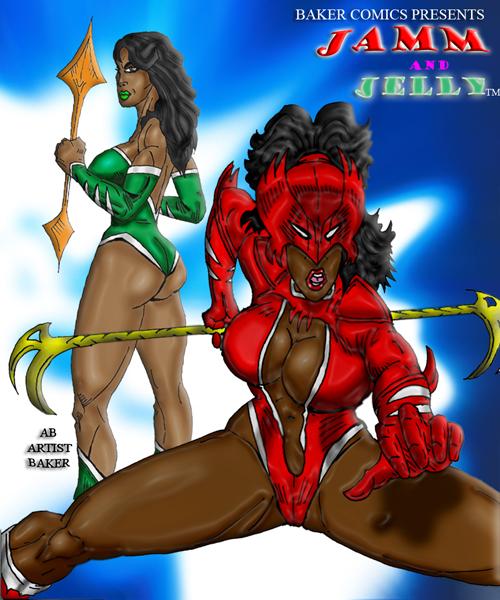 A page from my WOLF series, another excellent storyline which features RITA WILSON, AKA THE WOLF.
Although I dont wanna give away too much of this plot, she is a powerful Ninja Trained crime fighter based in Orlando, Fl. This story is also one the current ones I am working on, it has some great twists though and will have guest appearances from a lot of Baker Comics characters !
My face book group, I.C.C.INDEPENDENT CREATORS CONNECTION is really taking off. As of this date 9-5-13, there are 520 members in the group , not bad if you ask me. And it has spawned ICU -INDEPENDENT CREATORS UNITED, A label where we have many up and coming indy creators in the comic book work under one label, personally -I couldn't be happier. Here are a few of the characters, but there are soooo many more...I will post fan art from time to time of some of the creations in that group...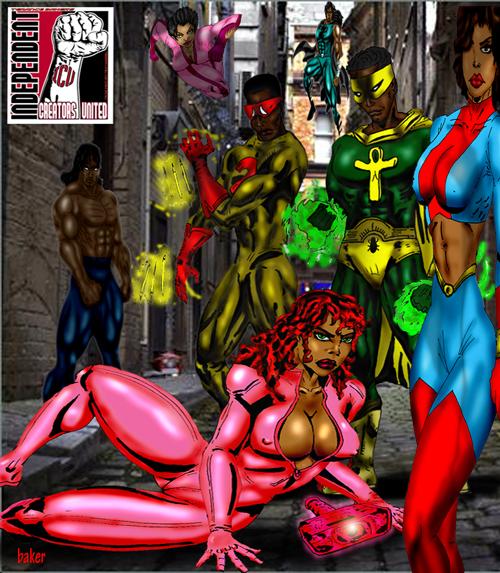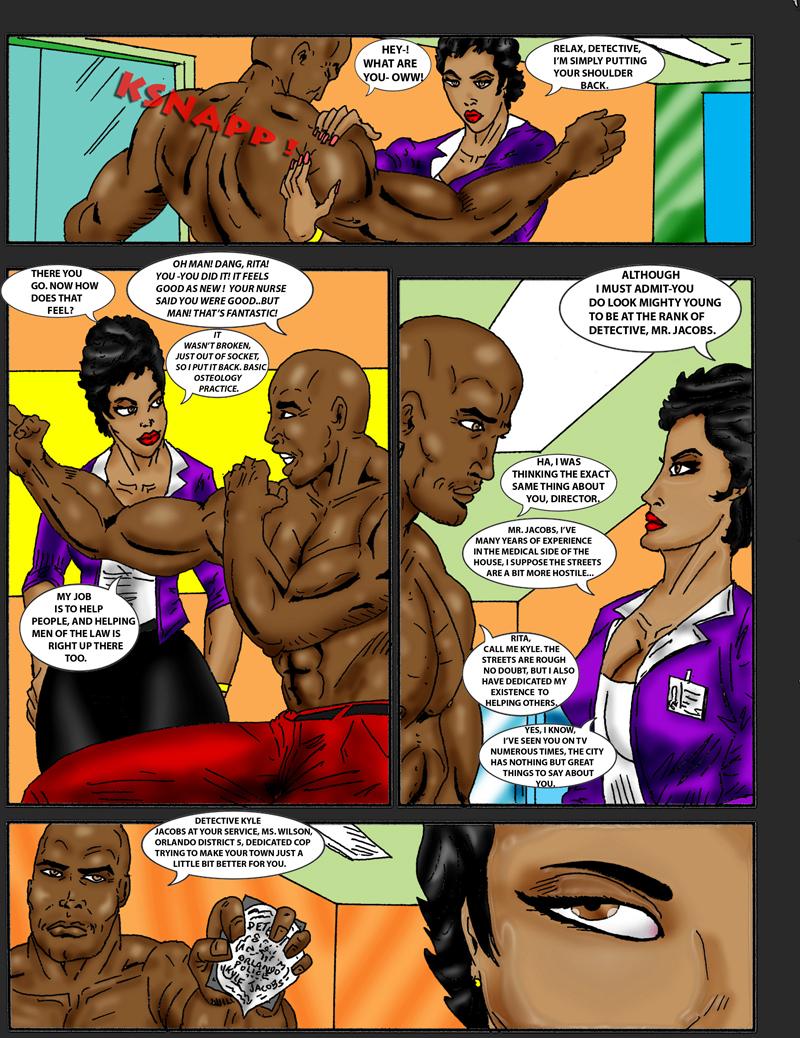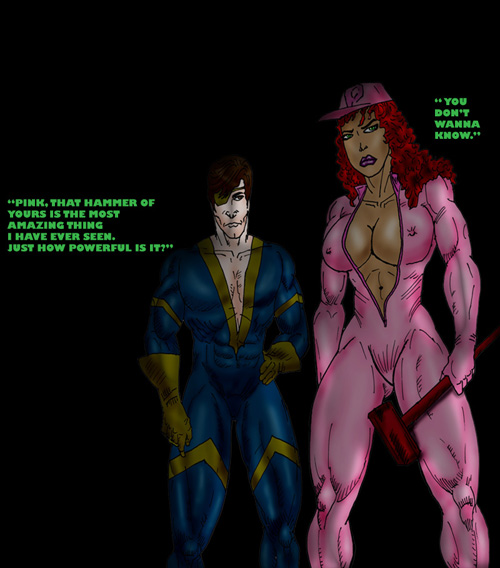 The Champions will be a major story line that combines many of my characters who have to come together to fight one of the greatest threats the world has ever seen !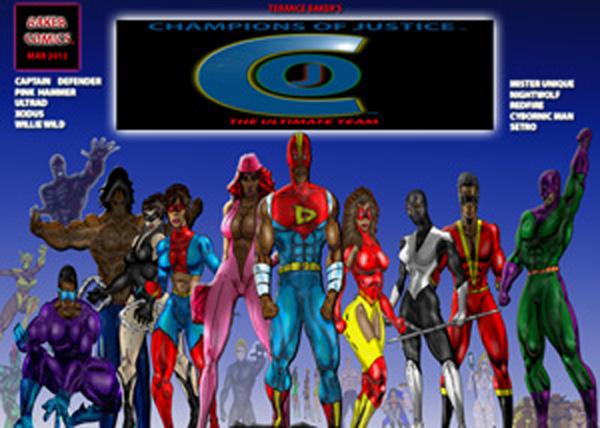 Mr. Willie Wild. From the islands, He believes in making his own path. Not the most pleasant guy to be around, but has a good heart.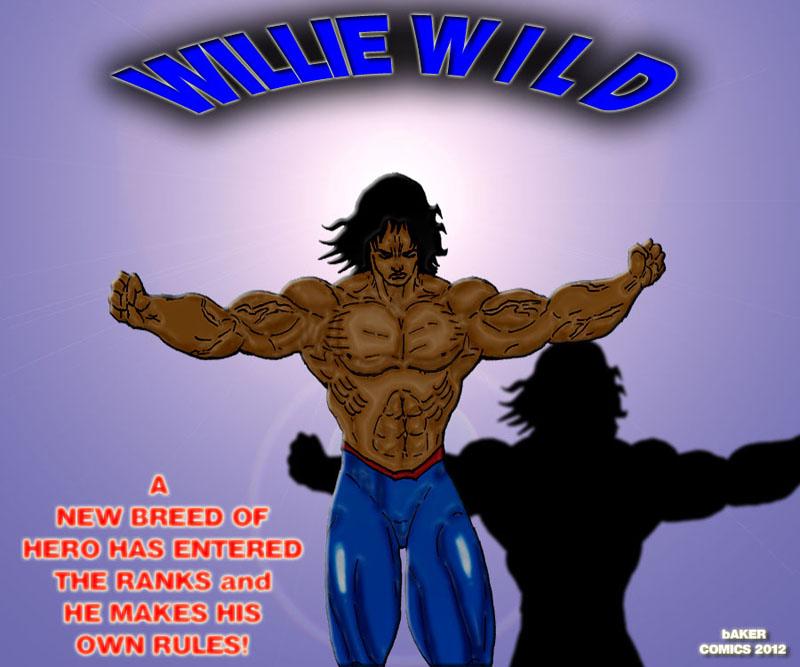 Beeline. A young lady who can immulate a thousand bee stings in a projected ray blast. Ouch ! That bites !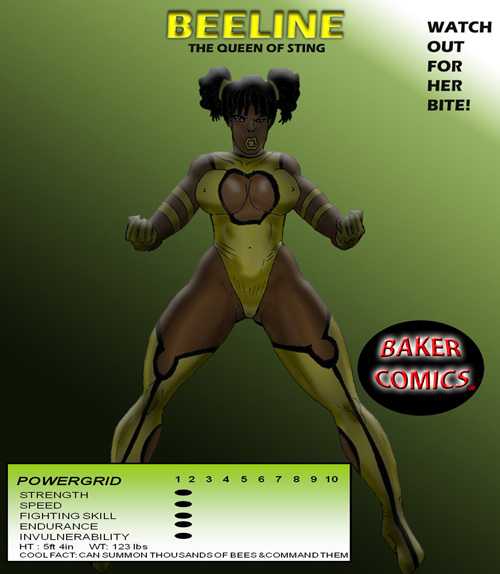 The plot behind 2 SMOOTH is they are both EX OLYMPIC Atheletes who recieve physical enhancements and are obligated to assist a secret government agency with the apprehension international underworld criminals.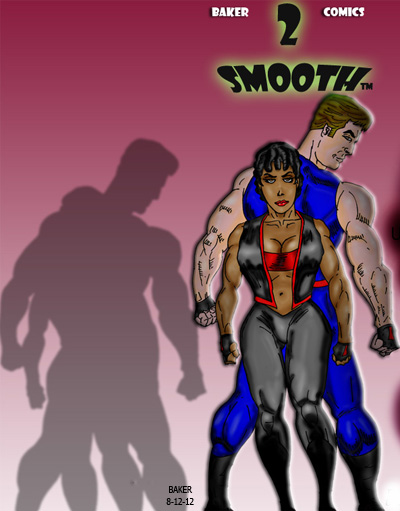 Big AL will be the arch rival for THE WOLF! You gotta have your one big bad guy to give the new hero doubts as to whether they chose the right career, and so BIG AL will give Wolf and some other Heroes some very difficult days...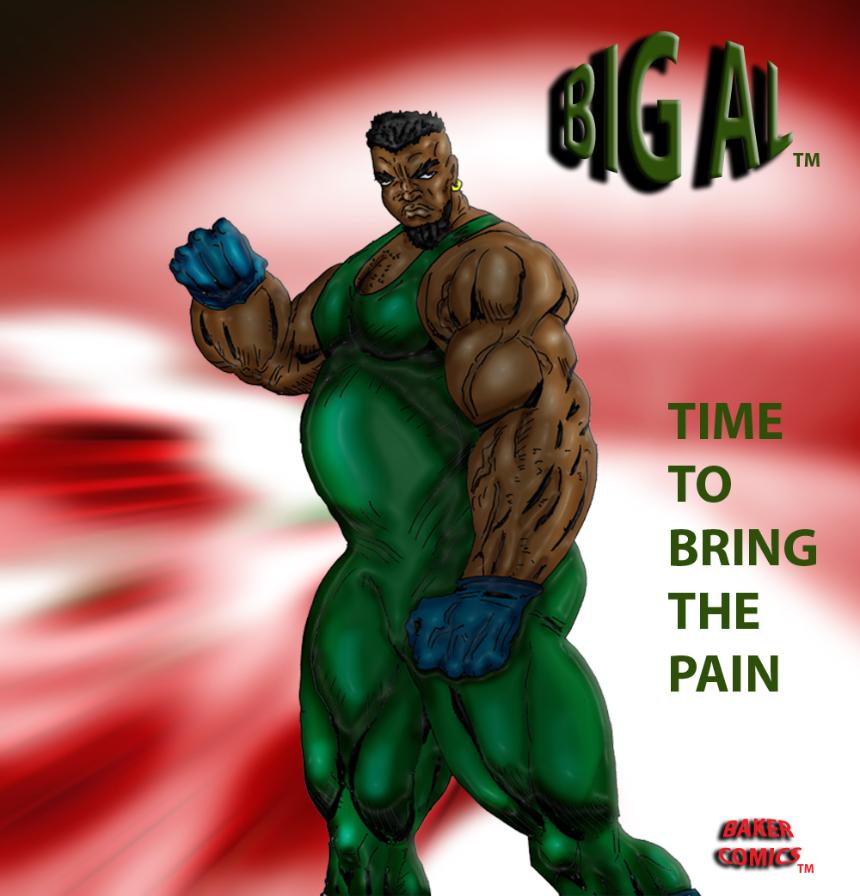 Juanita is a new character in an upcoming series called CCBB Cool Comics By Baker.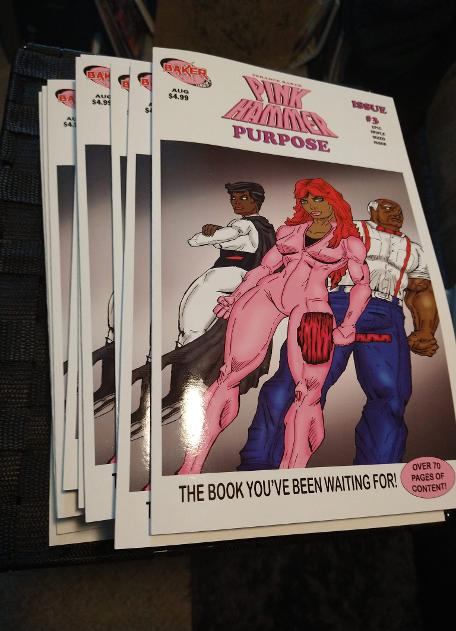 The Supreme Beings themselves !