Coloring Melissa Hill, AKA Redfire from Baker Comics in this video, using Clip Studio Paint. August 2022.
Besides Dee there have been different women who've Cosplayed My creation and I am very very thankful for that!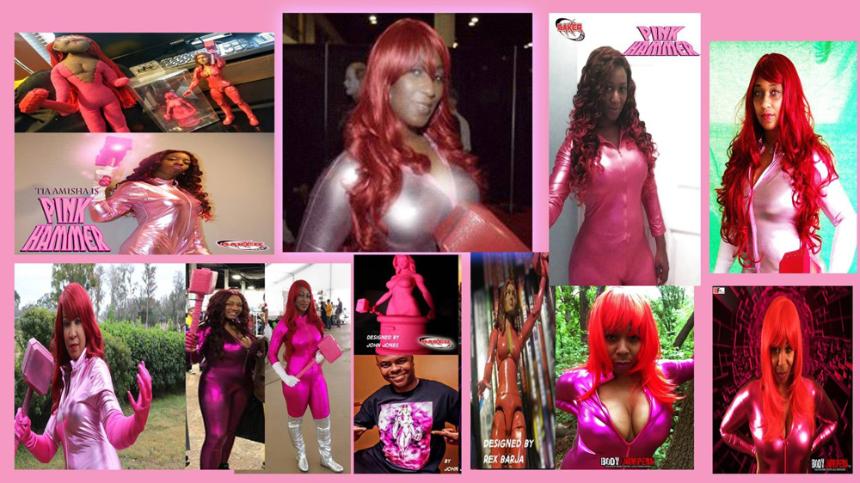 The Pink Hammer as rendered by Superstar 3D Artist John Jones.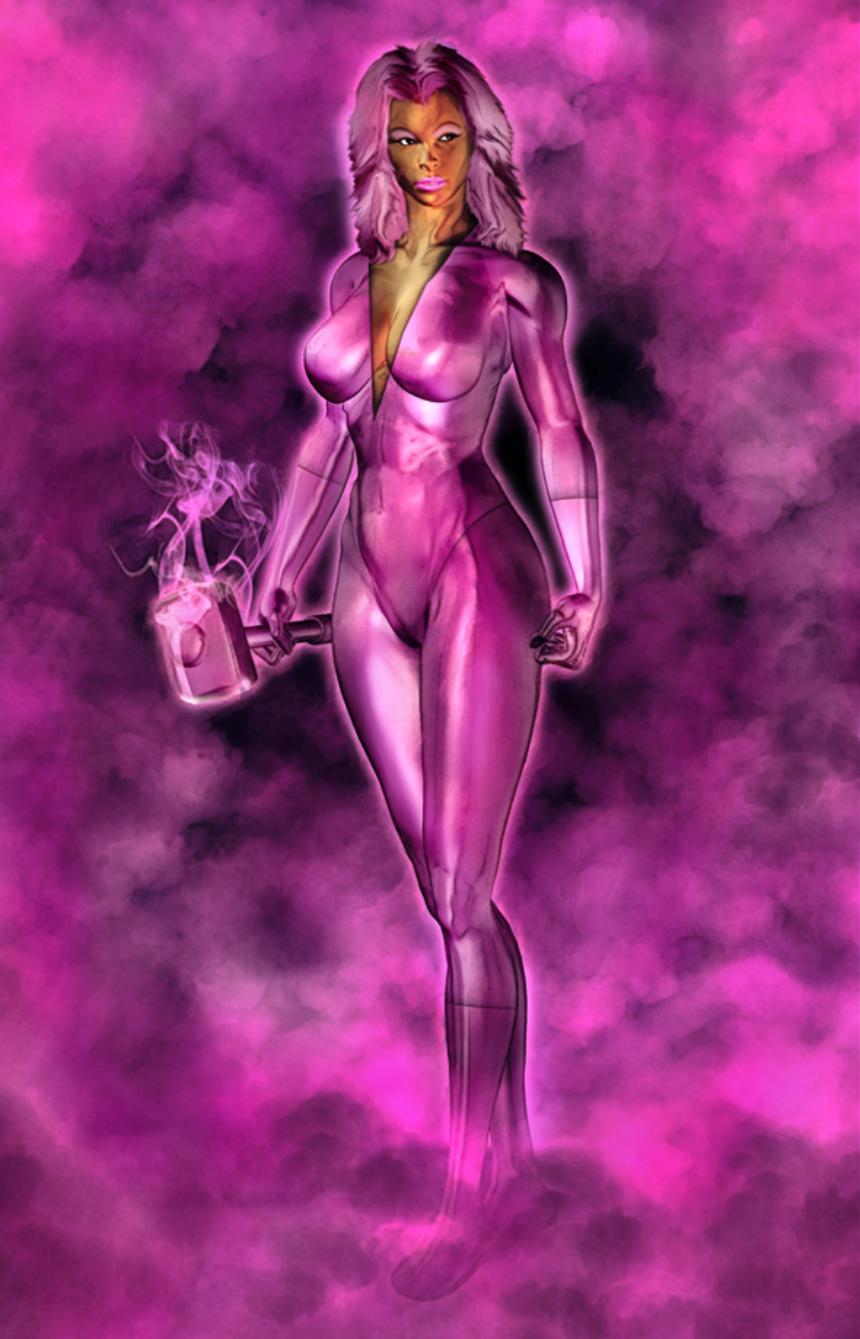 Cosplayers at Space Coast Comic Con.
Working on a short fan film for John Stewart
Pink Hammer vs. Gravatos, Starring Tia Amisha as Pink Hammer featuring Marcus Roberts and Detria also.
The long awaited next Pink Hammer Movie: LEGACY from One cool studio and Baker comics, With just one day of production, we had a fantastic time making this film !
Digital Photography school
The B Brothers put our own little spin on a nice little Black Panther movie.
TCC The Cosplay Connection is founded by Terance Baker!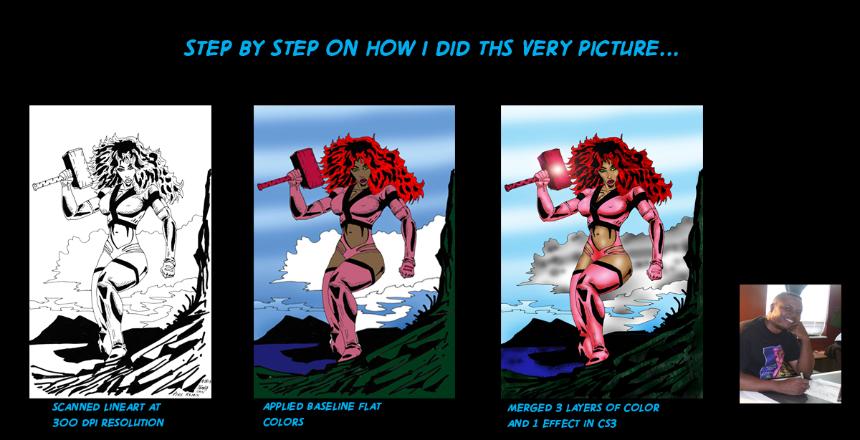 I have been drawing and creating my own characters for years, I mean since I was a kid, here as of late though-one who really seems to have taken off is The Pink Hammer, she has amased several fan bases from various sites, so here is a quick tribute to her, including some art by some of her fans, enjoy as this is only the begining....
A preview of The Wolf vs. Master Hiromi.
Hiromi is derived from the B Brothers Comics (c) team.
Here is a preview of my favorite female Ninja, The Wolf. This will be a look at some of the pages from her debut novel, once I'm finished...
There is one local comic book shop here in Orlando that I frequent, acomicshop.com, here is Eric, (on the right ) One of the managers and a customer, they also support me on my endeavor of publishing Baker Comics characters, thanks Eric !
Below is a Pic of some of our wonderful friends after ICCON on Jul 25th, we had dinner at TGIF'S AND HAD THE BEST TIME EVER!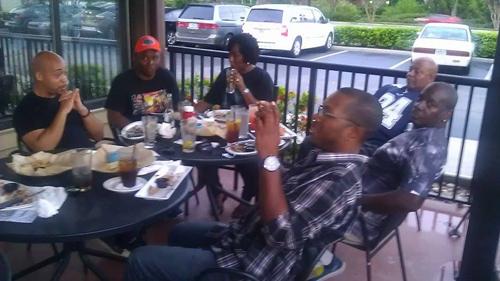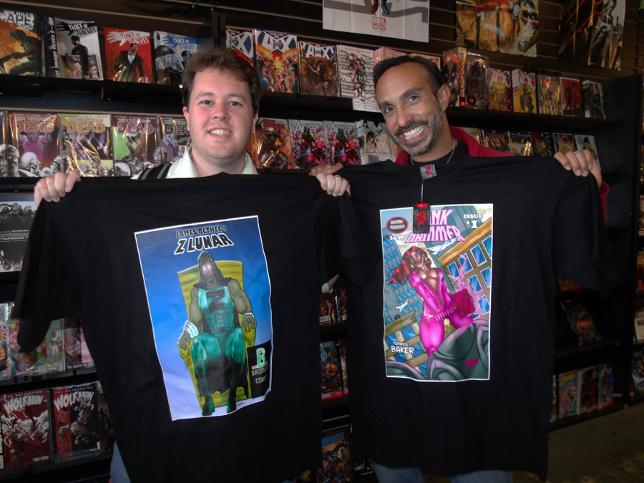 Community Support for Baker Comics is growing strong, and I like that ! This particular version of Hammer was drawn by Sean Harley, and we have to give him his props ! I hope that he and I will be able to do a project together one day...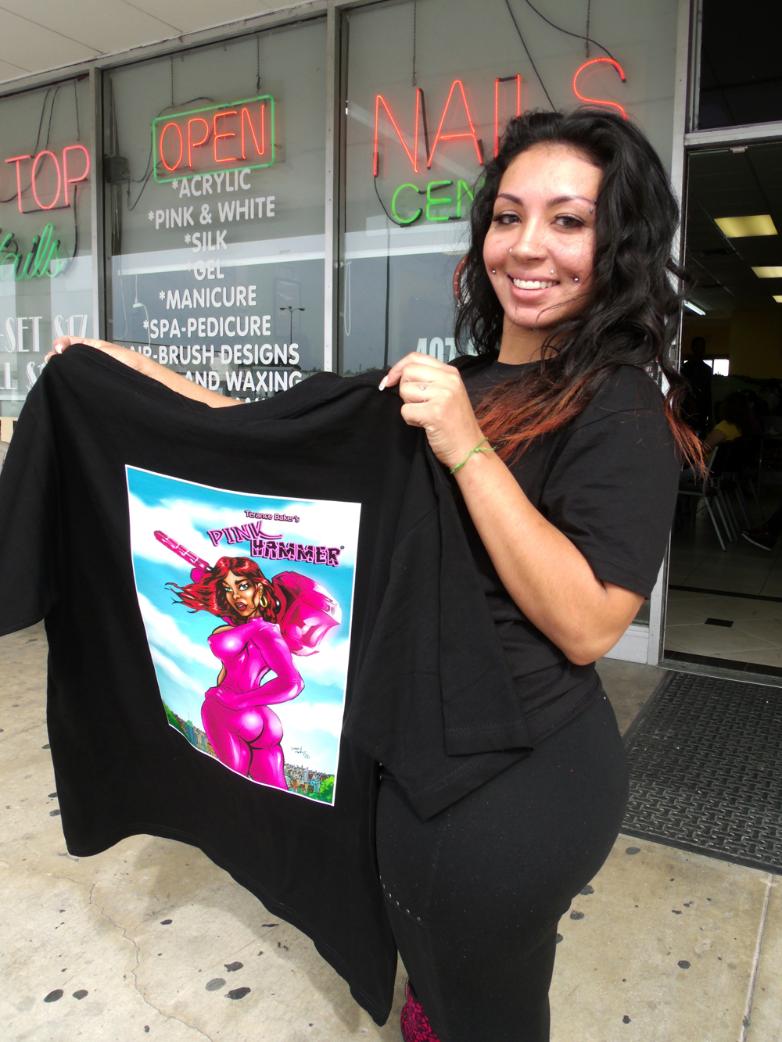 Four very cool gentlemen who said they would also support Baker Comics Characters, the Hammer made a good impression on them embarking the remark- "WHOOA, Nice !" Thanks fellas !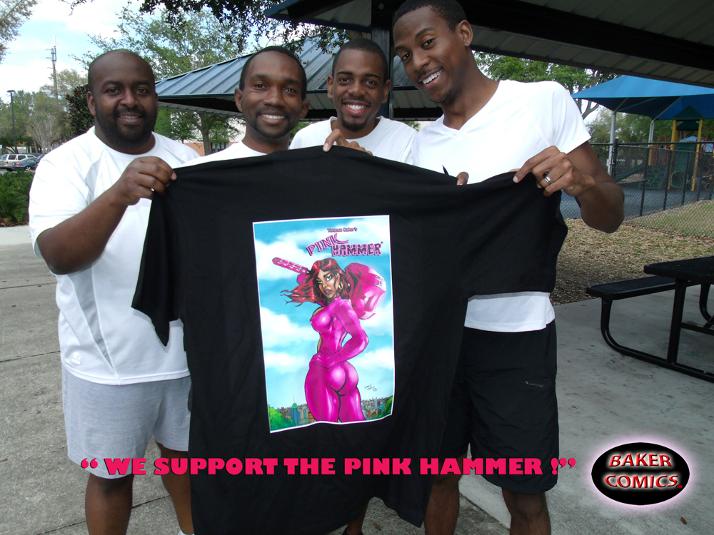 If you go in Ms. Vee's shop..don't lean on the counter ! She'll tell you that too! Thanks for your support Ms. Vee !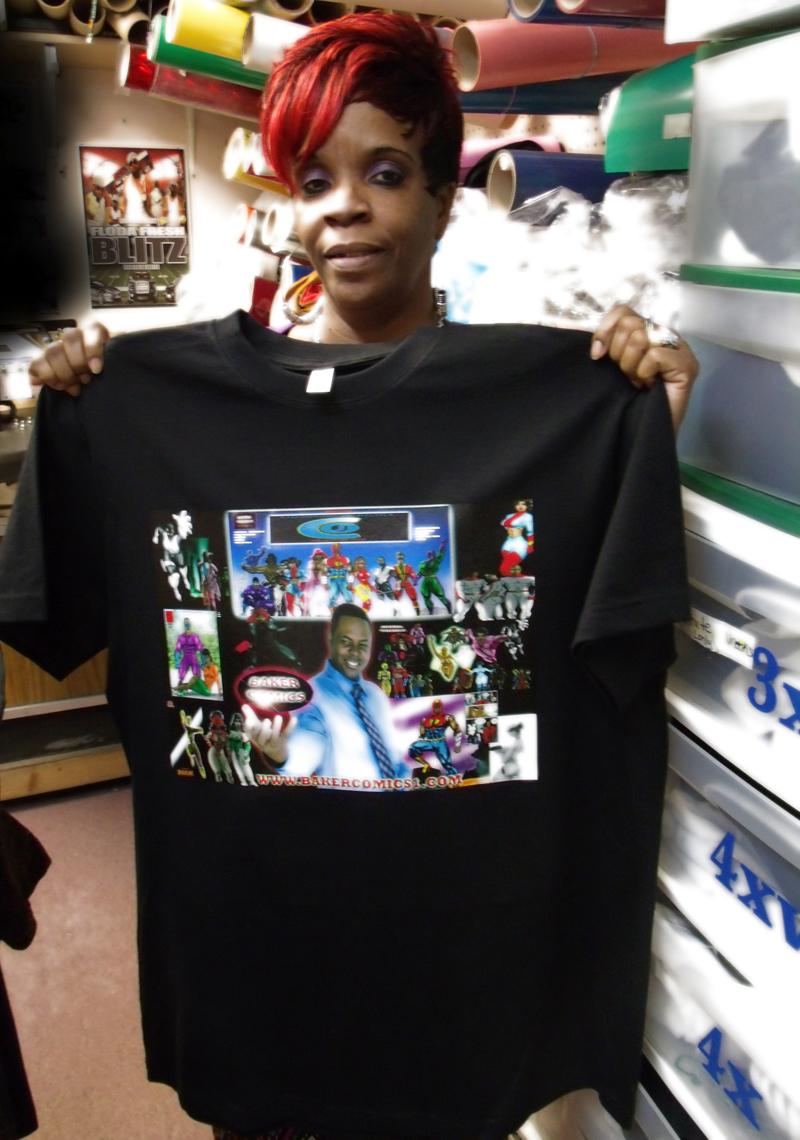 Ran into some friendly young folks while getting the shirts made, I asked them once this comic is out..would you buy / read it? They said heck Yeah, and were eager to pose with it! Thank you guys !