Captain Defender, Baker comics first superhero. Cap is the hero in the BC Universe with all the powers. He leads the way in the fight for justice.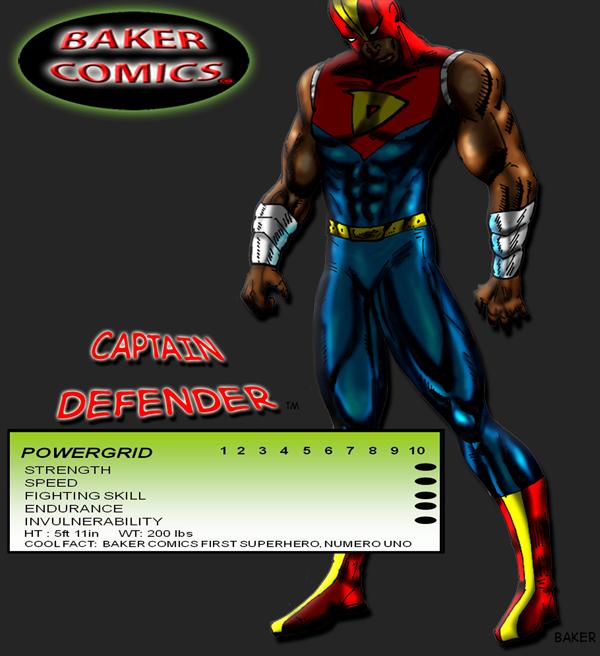 ULTRAD. Lisa received her powers by being at the scene of a huge battle of heroes vs. villians, she was pulled into the path of a beam called Power Cell Duplicator, the beam struck Caps body then hers by accident instanlty making her a biological duplicate of the action ace as she would find out a few hours later...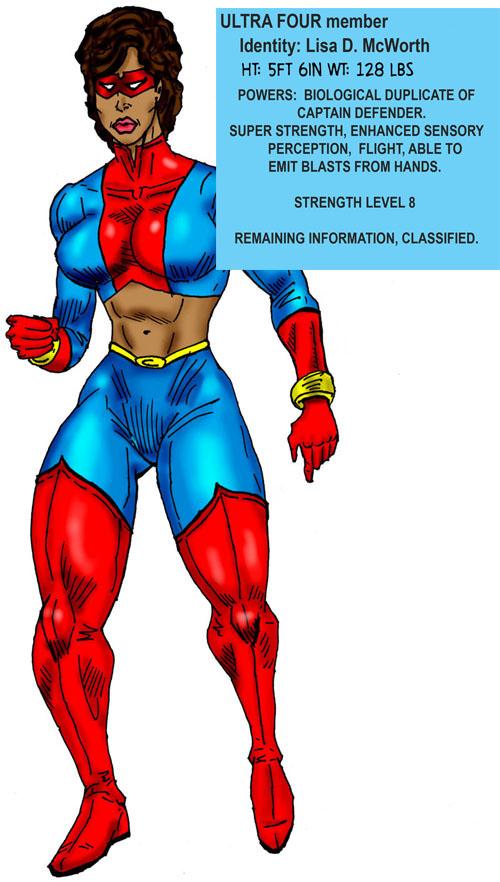 SETRO. William Crystal also received his powers when he was very young, a victim so it seemed of a lab experiment gone haywire, he lay in the hospital for a few weeks, seemingly to be done for, then it happened...his powers manifested themselves overnight, he recovered and was better than ever.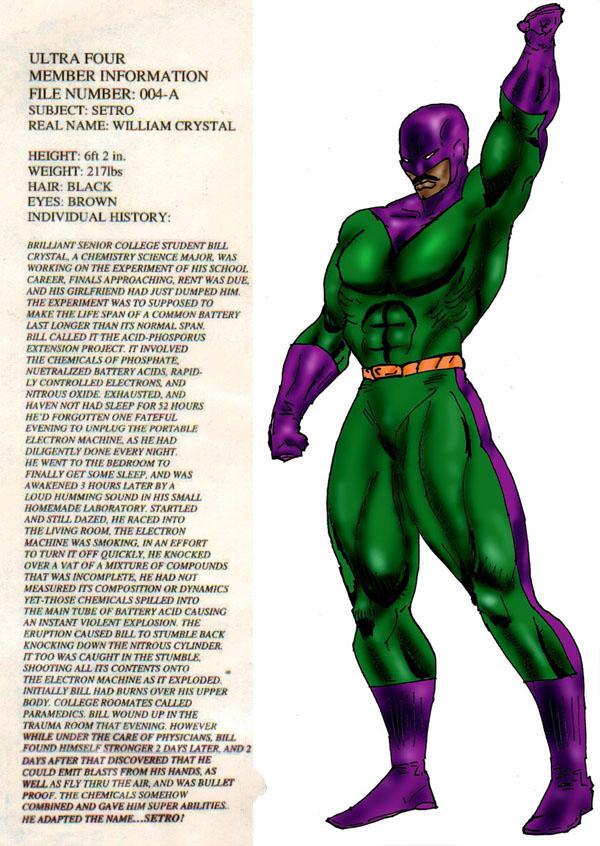 REDFIRE. Recipient of powers from the stars, Melissa gradually became aware of her calling...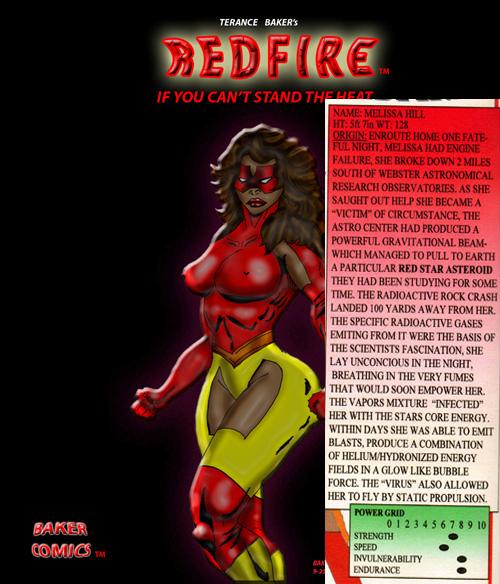 Rita Wilson, military retiree and martial Arts expert spends her spare timing helping people and battling bad guys as her alternate persona The Wolf !